Klagsbrun's recent body of work brings together drawings on vellum, large canvases, and three-dimensional wall hangings and sculptural pieces.
"Populated by hybrid forms—natural and human, animate and inanimate— her works are created through the interplay of lines, colors and textures. Permeated with light, they are weightless and evanescent exploring the notion of transformation, thematically and formally…
By staining, pouring, and splashing inks on canvases and vellum sheets, on the one hand, and layering and folding papers into three-dimensional, organic shapes on the other, Klagsbrun arrived at a new vocabulary where the bodies are almost completely distilled in fluid and translucent surfaces." (Vesela Sretenovic, Senior Curator, Phillips Collection, 2016)
Micheline Klagsbrun studied in Paris with Alfredo Echeverria and at the Corcoran with Gene Davis and Bill Newman. She has exhibited widely, and is in private collections nationally as well as in Europe and the Middle East.



After a lifetime of exploring the world and nearly 15 years spent in the Middle East, Joseph Hall began painting with purpose in 2011.
His abstract work hangs in corporate and private collections in Washington, New York, Miami and Palm Beach.
Particularly inspired by the compelling contradictions of his many years in Beirut, Hall explores the juxtaposition of the ancient and the present by building layered painted surfaces that beg to be excavated, sanded and scratched to uncover glimpses of the calligraphy, ancient texts and graffiti that lie underneath.
The Tuesday Night Group
The TNG is a fluctuating group of 10-20 members who have met every Tuesday Night for 35 years to draw and paint from life. They represent a diverse range of styles and media. Selected work will is always on view.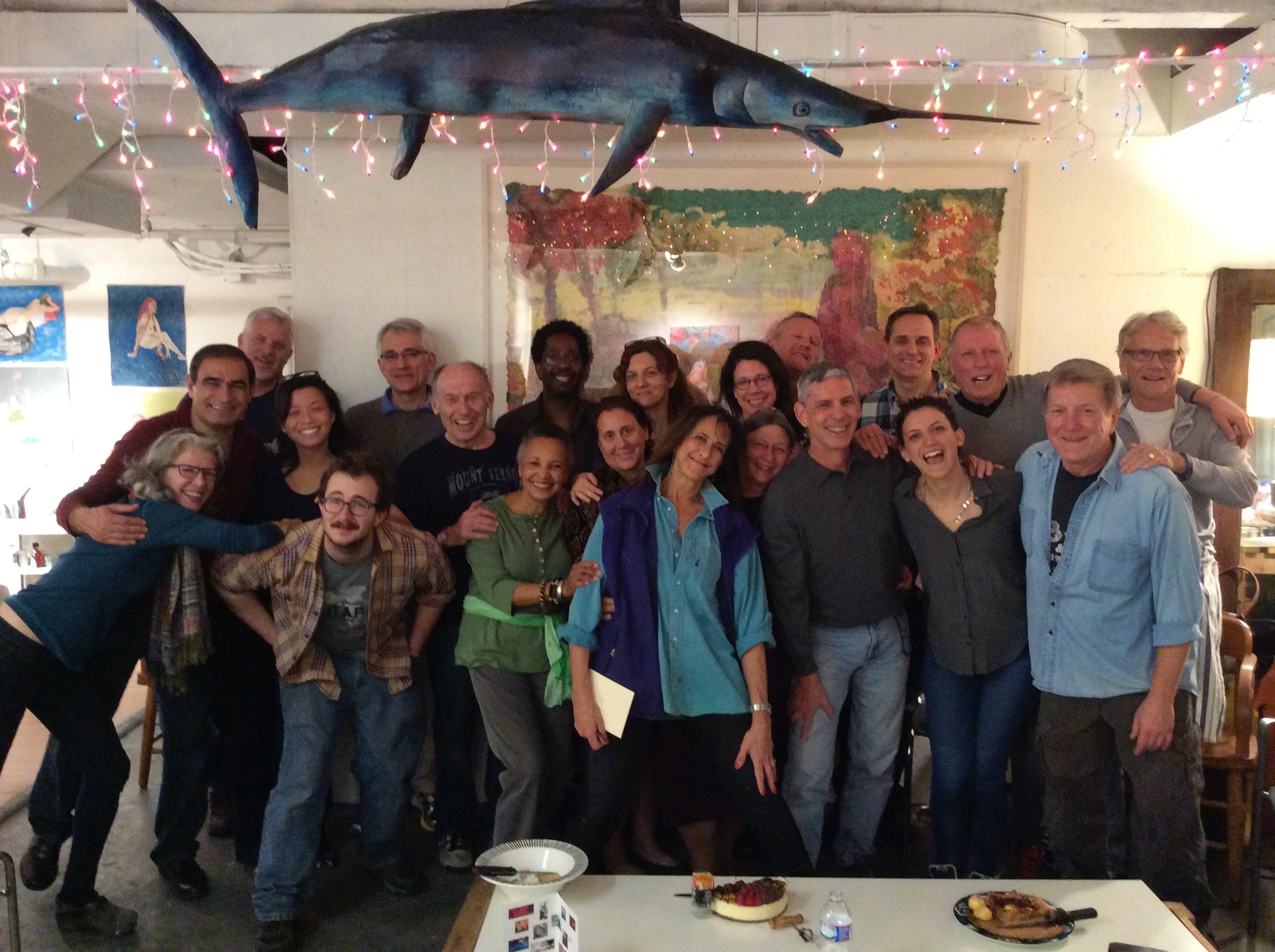 This December, the Tuesday Night Group celebrates 35 years of meeting every Tuesday night to draw and paint, drink wine and share stories.
The boundaries of the group are flexible: members move away, spend a few years elsewhere, then often find themselves returning, knowing that, however far they have traveled and however many years they have been away, they will still find the group drawing and painting together every Tuesday night.
A Flexible List of Members
Alejandro Bermudez-Del-Villar
Alvaro Luna
Aneta Georgievska-Shine
Barry Goodman
Bob Cerone
Brett Kitchen
Carlos Doria
Claire Ruppert
Dan Lucas
David Israel
Diane Fuchs
Diane McDougal
Ellie Blank
Emmanuel Holder
Jacob Perkinson
James Thomas
Joe Carpenter
Kieva Farhi
Marc Allen
Marilyn Dillihaye
Marina Petrovic
Mary Jo Lombardo