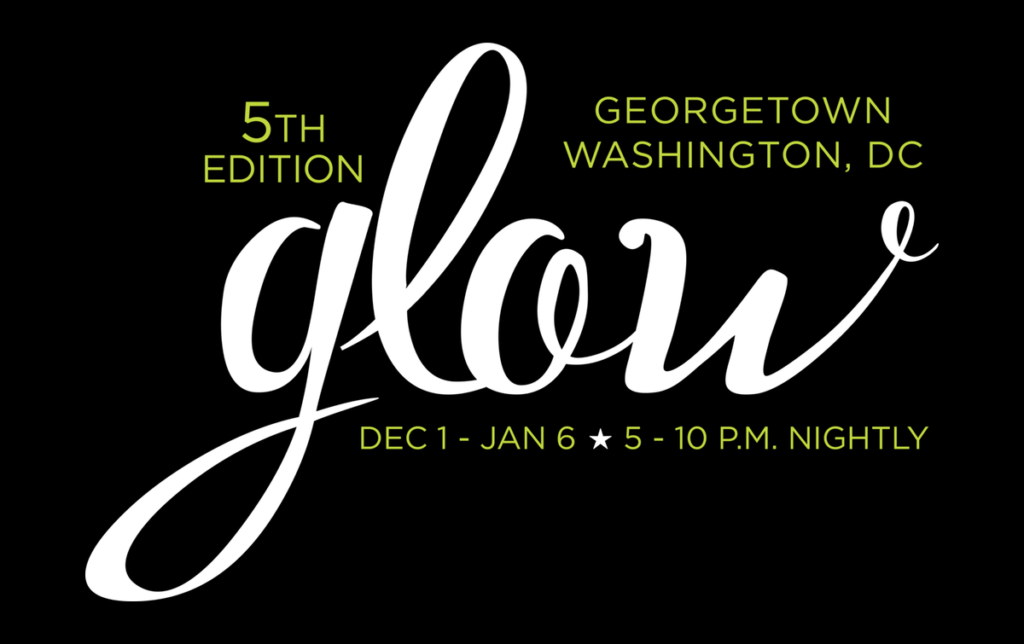 Georgetown GLOW 5
Public Art Exhibition
The region's only curated exhibition of outdoor public light art installations.
We are proud to announce that our GLOW sculpture, Radiant Rainbow Racer, was so popular last December that we were invited to be an official participant in GLOW 2018 with a new and expanded project.
Our GLOW Planning Team, led by Light Art Guru Johnny Dukovich, swung into action and has already come up with some electrifying ideas.
Watch for our installation on all three street corners at Wisconsin Avenue, Reservoir Road and 33rd Street NW.
Rainbow Friends will officially light up November 30th and will be on display nightly from 5pm through January 6th 2019.
Stay tuned! Follow @klagsbrunstudios on Instagram. Visit www.georgetownglowdc.com  for additional information, programming and tours.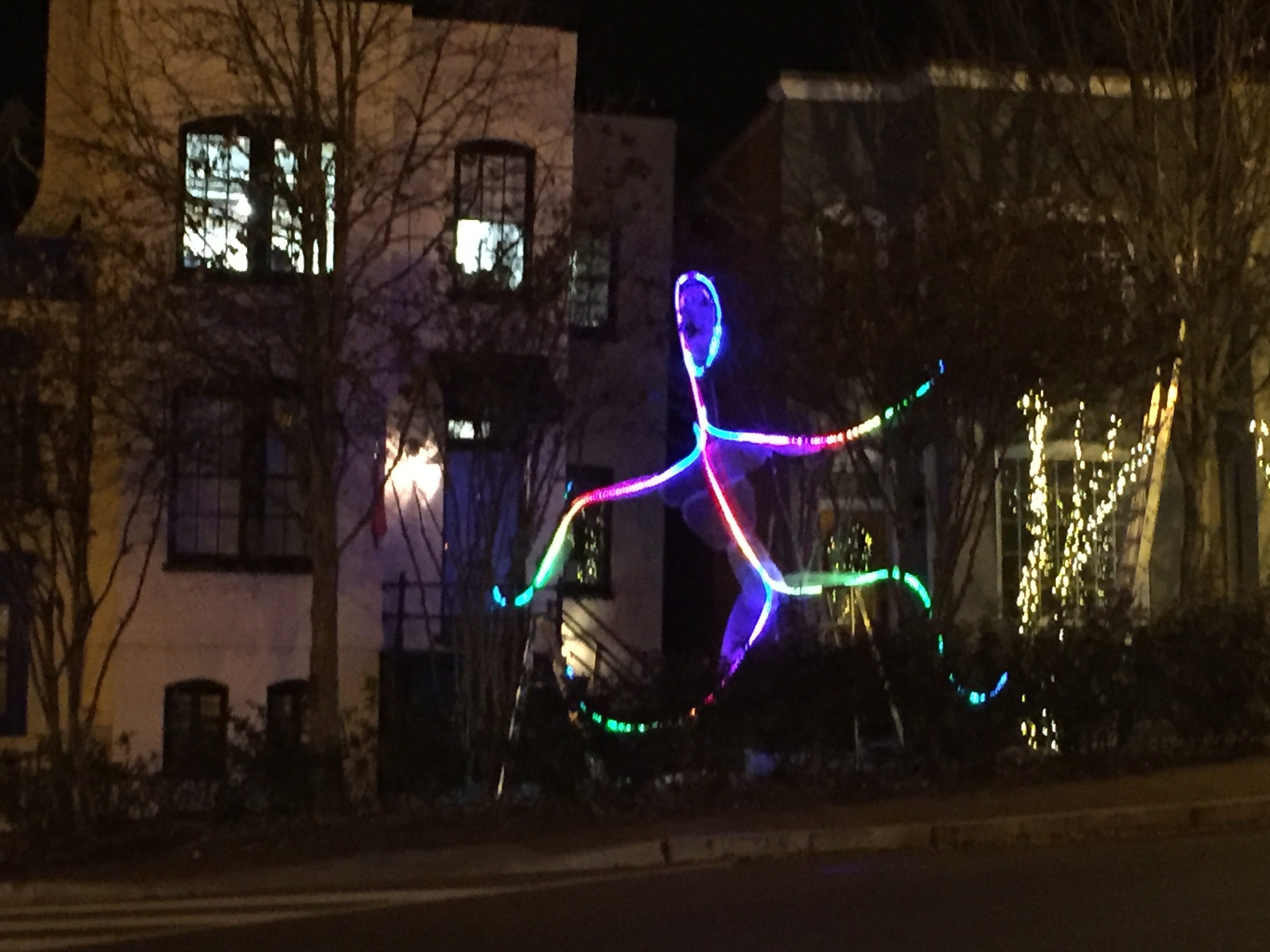 GLOW All Night
December 7th 5-9 pm
Georgetown's national retailers and small businesses alike will be open late, offering in-store promotions, pop-up events, collection launches, give-aways and more....
We will have open studios, exhibitions, wine and refreshments. Come join us!